DESTINATIONS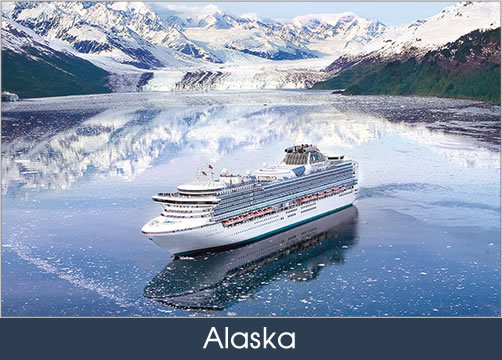 The 49th State, the largest in the U.S., is perfect for cruisers, with numerous opportunities to appreciate its vast natural beauty. Sail along the Inside Passage to visit the immense ice formations of Glacier Bay and Icy Strait, as well popular ports such as Ketchikan, Skagway and Juneau, the only U.S. state capital that's not accessible by car. Or travel further north to the Kenai Peninsula and nearby Anchorage, a perfect jumping off point for cruisetours to Denali, Fairbanks and Canada's Yukon. Maybe you'll see a bear!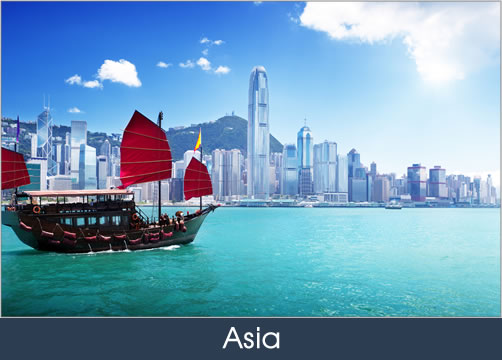 Feast your senses on out-of-this-world sights, sounds, tastes and experiences on our exciting Asia holidays. Discover China's amazing treasures, including the Forbidden City in Beijing, Hong Kong's exhilarating markets and Shanghai's lively Bund. Snorkel in sparkling seas in idyllic Bali or Phuket, explore the amazing futuristic gardens of Singapore or sample mouth-watering street food in Taiwan.
Between the South Pacific and Indian Oceans, Australia is extraordinarily diverse in terms of its geography, wildlife, and climate, with deserts, mountains and rainforests (not to mention those beloved Koala bears). Hardly limited to wilderness, however, Australia boasts urban cultural in Sydney and Melbourne, as well as the Great Barrier Reef. Famous as the set of the Lord of the Rings movies, New Zealand has unparalleled natural beauty, as well as adventure sports and outstanding wine.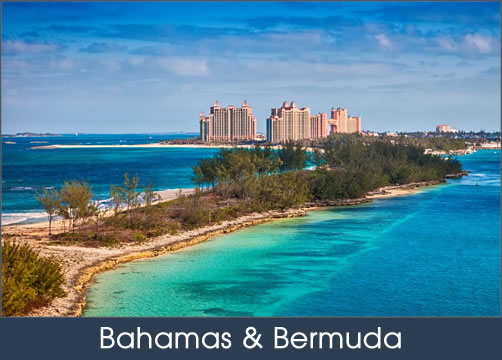 Calm beaches and relaxing ambience make the Bahamas & Bermuda a classic cruising favorite. This is where most cruise lines have their private islands, and water sports, such as snorkeling, sailing and jet skiing, are also popular shore excursions. In Grand Bahama you can play golf, shop duty free, hit the casino or visit Port Lucaya Marketplace for lively music and local crafts.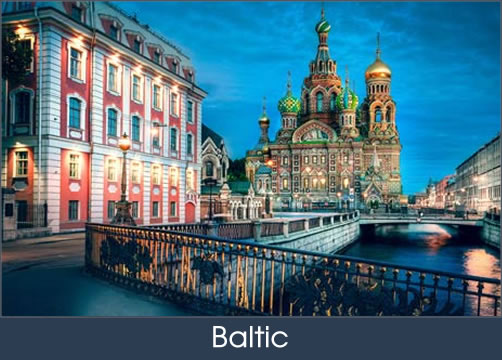 Once sailed by explorers of the Viking Age, the Baltic is home to a myriad of cultures, languages and storied pasts. The northernmost region of Europe encompasses the Scandinavian countries such as Sweden, Denmark, Norway and Finland. Most Baltic cruises overnight in glorious St. Petersburg, Russia; stops in historic Tallinn, Estonia, and Warenmude, Germany - gateway to Berlin - are also possible. The breathtaking Norwegian fjords represent a world all in its own.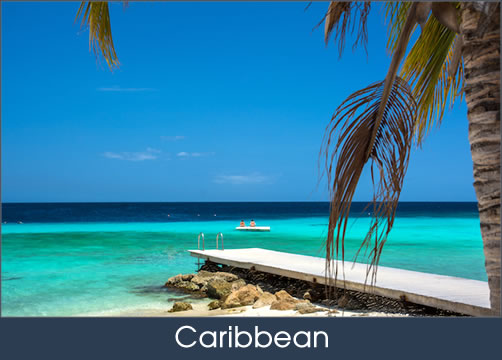 With an island for every taste, the Caribbean is the ultimate place for relaxation. You'll find white sands and turquoise water throughout the Caribbean Sea and Gulf of Mexico. Some islands are lush, with rainforests and mountain trails, while others have desert climates and coral beaches. Wherever you visit, taste regional specialties such as conch fritters and get out on the water with snorkeling and sailing excursions.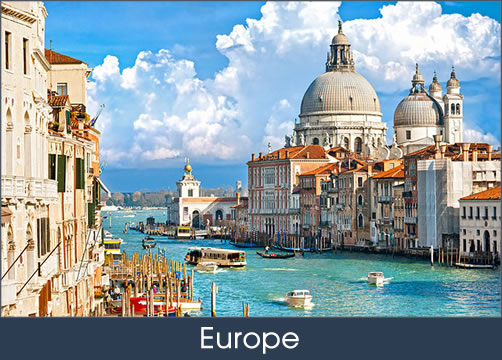 Your biggest difficulty planning a European cruise is narrowing down where you want to go. A Western Mediterranean itinerary usually includes stops in Spain, Barcelona and Monaco, as well as Italy. Eastern Mediterranean cruises encompass Italy, Croatia and Greece, and sometimes Turkey and Israel. A Baltic Sea voyage brings you to Scandinavia and Russia; the Norwegian Fjords carry their own beauty. Don't forget about British Isles cruises, which allow you to visit castles in England, Scotland and London. For sun lovers, it's hard to beat the Canary Islands.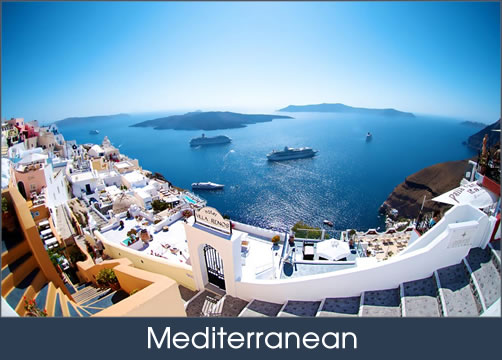 If you're a fan of art and antiquities, a cruise to the Mediterranean is right up your alley. With itineraries that include the Adriatic/Dalmation Coast, Black Sea, Greek Isles and Holy Land, the region is a treasure trove for history lovers. Imagine awe-inspiring treasures in Ephesus, clear blue waters off Santorini or the lively café culture of Barcelona. Ports such as Venice and Athens have their own unique flavor, while the Greek Isles, Crete and Cypress lure beachgoers.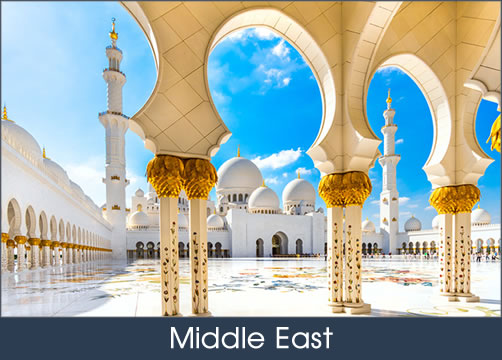 The Middle East's exotic aura attracts history buffs and adventure seekers looking to expand their cultural horizons. Egypt's pyramids and Jordan's lost city of Petra are must-see landmarks, while souks (markets), breathtaking mosques and desert safaris also make for great exploring. Arabian Gulf cruises to the United Arab Emirates and Oman provide a look at the modern-day Middle East, with the world's biggest buildings and malls.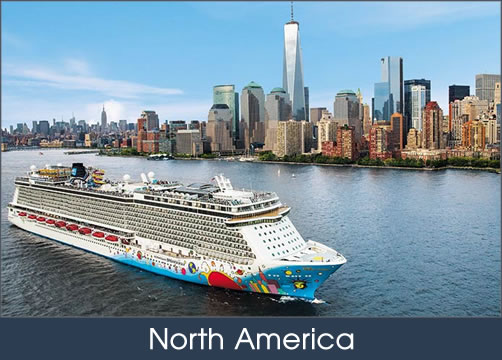 On a cruise to America you'll experience some favourite places, like the iconic sights of New York or famous theme parks of Florida, but some exciting surprises too. Imagine challenging lumberjacks to an axe-throwing competition in Alaska, meeting giant sea turtles in South Carolina or standing on top of a steaming volcano in Hawaii? Open your mind to adventure and you'll have the holiday of your dreams, packed with unforgettable thrills.